Read how we have helped some of our customers, then think about how we can help you ........

What if I said intelligent business decisions ltd could get you talking to your most desirable customers?
All we ask from you is 30 minutes of your time to help you work out who you would really like to do business with.
Does this sound like something that would be useful?
Ocean Laundry did and got amazing results. Ocean Laundry are an industrial laundry service, supplying laundry and maintaining workwear and other ancillary products. They are a business that has been running for 18 months and have been doing really well. However, Stephen Phillips the founder and Director of the business wanted higher value leads and more of them. He also wanted to look at areas further afield than Bristol. This is where intelligent business decisions came in.
After finding out what type of customers Steve and his team wanted, we went about getting the correct data and most importantly the contact details of the decision makers. We worked out a plan together which consisted of an email campaign followed up with a dedicated team doing telemarketing calls.In less than 10 days ibd had got Ocean Laundry 6 face to face meetings and another 4 that needed quotes or a direct call from the Ocean Laundry team.
The whole project took 2 months from the first meeting to delivering over 20 face to face appointments and over 40 companies that will need follow up in the future.
Steve said "intelligent business decisions proved to be very professional and got the measure of my business very quickly. The communication from them was second to none and the project manager, Justine Buxton couldn't do enough for us. Great team and fantastic results, we will be back in the autumn for another project."
Stephen Phillips,

Founder & Director of Ocean Laundry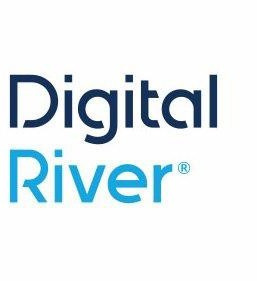 "At Digital River, we believe in commerce with accountability. That means, we are all-in, 100% committed to commerce and our clients. Our advanced commerce cloud, monetization tools and global services are set up to give your online business an edge and risk-free entry into markets worldwide.
Commerce with Accountability.
With nearly 25 years of industry experience and offices on four continents, we've mastered the ins and outs of global commerce. From taxation and compliance to payment strategies and e-marketing campaigns, we've got you covered from end to end. You've got our word."
When Tara Allison worked for another big corporate business she had been using the principles of Account Based Marketing. When she moved to Digital River she wanted to promote an Account Based Marketing programme as she appreciated how valuable this is for any business. The reason Tara chose to use intelligent business decisions is twofold, one that there are not many companies that offer this service and deliver it well and also she had worked with ibd previously when she was at SAP.
Account based marketing is a great way to get quality high revenue leads, but it has to be done right, it's not a quick fix and there is a great deal of time and detail that goes into building the foundation of each customer.
The principle of this is to get the result as explained below:
An understanding of the opportunity, business objectives and key decision makers to increase our chance of winning them as a customer.
This plan establishes a focus, compiles the knowledge needed to devise an effective account win strategy that meets all customer requirements, and defines the strategic execution plan'
"intelligent business decisions assisted us with extremely professional and well researched and presented account insight for our ABM programme. We were able to develop very personalised and targeted content as a result, leading to a 60% conversion rate from cold prospect to engaged pipeline!"
Tara Allison,

Digital River,

Global Marketing Director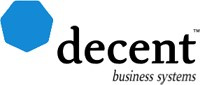 Intelligent Business Decisions helps launch a new product for Swindon software company
When Swindon software company Decent Group wanted to launch a new product stream it turned to Chamber member Intelligent Business Decisions to devise a full marketing programme. The comprehensive package covered all aspects from business strategy to website copy and optimisation, targeted sales outreach and project management. Penny Cox, managing director of Intelligent Business Decisions, explains, "Decent Group has proven success in bespoke software development and wanted to 'productise' some of their offers, and to build a new product range named Virtue Business Applications, focused on providing tailored business software solutions, initially for field inspections."
Intelligent Business Decisions initially worked with Decent Group through workshops to identify baseline factors such as vision and mission, the purpose of the new offer, the competitive environment, positioning, target audience, scope and key goals. A detailed project management programme then followed with launch of the Virtue Inspect element of the new product range in January 2018.
James Ducker, managing director of Decent Group, explains:
"Penny helped us when we were looking for guidance in launching a software solution to be based on many years of bespoke development. She guided us through the process of choosing the solution to concentrate on, building the right marketing plan and working with the expert practitioners on the way, such as web designers and copywriters. Her experience and connections to the many individuals involved in a marketing plan was invaluable and has led to the successful launch of Virtue."
Joining the Thames Valley Chamber in January made sound business sense for Intelligent Business Decisions, explains Penny, "We have a number of clients in the area, including Digital River in Slough and SAP in Bedfont. We specialise in marketing communications for technology and enterprise clients, in particular account-based marketing, where we bring a laser focus to targeting prospects and moving them from awareness to interest and warm leads. Our clients are generally complex businesses, driven by entrepreneurial and creative individuals."
"We've always advocated identifying a niche within the target market and then developing marketing campaigns, key messaging and follow-up specific to that segment. In our view people often don't pay enough attention to their target market and what is in their offering. This "spray and pray" approach has long been an uneconomic and inefficient way of marketing, and the advent of GDPR is another reason for organisations to invest more effort in identifying likely target customers. With our resources we can precisely identify businesses and contacts who meet specific criteria, meaning we can be very specific about the return on the marketing and pre-sales activity we carry out for clients."

Account Based Marketing with BackOffice Associates
BackOffice Associates is a worldwide leader in information governance and data modernisation solutions. Part of the BackOffice 2016 European growth strategy was to generate new business pipeline for its award-winning data migration software. The target audience for this software include global organisations planning multi- wave migrations, usually as part of a system consolidation or M&A program.
'Building a target account list can be challenging as we need to catch prospective businesses at the right time in their planning cycle and identify early who the business influencers and decision makers are. Often, in large or complex programs the migration element is approached tactically and budgets and resources are underestimated. If we fail to directly link and align the unique benefits of our solution to our prospect's business imperatives we risk being supplanted by cheaper migration tools' said Amanda Lopez, Marketing Manager at BackOffice Associates.
BackOffice had found results from traditional 'lead gen' approaches could be sporadic and rarely delivered full return on investment. With a broad potential target audience and limited marketing time and resource, they needed an approach that would focus effort to maximise impact and return. BackOffice therefore engaged in an Account Based Marketing Program with the specific goals to raise awareness of the solution and develop new business pipeline opportunity.
Account Based Marketing Program
Account-based marketing (ABM) is a strategic approach to business marketing. In an increasingly commoditised world customers tire of being bombarded with 'samey', often irrelevant content. Buyers want to engage with suppliers who understand their business pain and offer timely and useful information that informs, educates and helps solve their problem. ABM provides deep insights and understanding of a target organisations goals, strategy, plans and people so suppliers can develop relevant and compelling content and engage earlier and higher.
"The (ABM) program helped us increase our new business pipeline by
$2.5 million and ensured we got the best value and maximised the
impact of our marketing efforts."
"We chose IBD as we had successfully worked together on various telemarketing campaigns. We liked their consultative, collaborative approach and knew the team always deliver results."
ABM planning starts with the account, not the offer

IBD kicked off the program by collaboratively working with BackOffice to design an "ideal" customer profile/selling scenario and built a list of potential target accounts. The next stage involved undertaking high-level profiling and intelligence gathering to ascertain 'best profile match' and create an optimised target list. Each prospect had clear business imperatives, a need for the solution and an organisational hierarchy.
IBD then proceeded to provide deep insights and understanding for each company enabling BackOffice to map the solution benefit s and develop focused, relevant campaigns tailored to a specific business strategy, goal or contact interest.
The business intelligence allowed us to focus effort where we knew there was a need. Offering relevant and timely content help us raise awareness, create interest and position our value add in terms that directly mapped to the business imperatives.